Stencilling
Greenwich University, Avery Hill Library
Recreation of stencilled coving design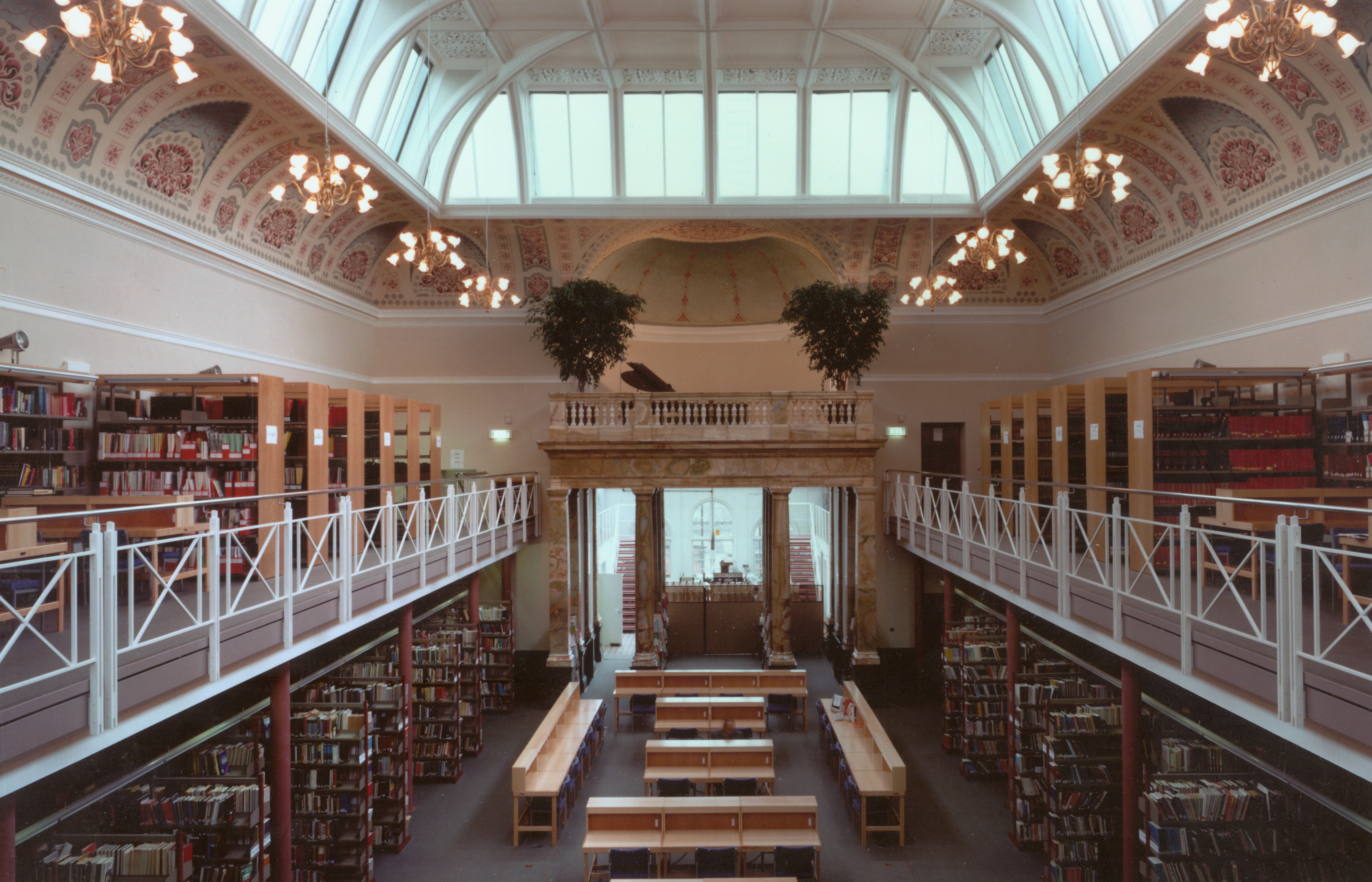 Avery Hill Library showing completed stencil scheme on the coving
This stencilled scheme on the eight foot deep coving was designed and created by Huning decorations from archive photos of the library. The extensive and detailed design had to be completed in a tight deadline of two weeks.
Detail image of the corner stencil work
Avery Hill Library showing detail of the stencil design
Some years after the work was completed the library suffered extensive water damage when the lead was stolen from the roof.
We were asked to repair all damages to the coving. Damage included considerable loss of design, longitudinal cracks, areas of complete plaster loss through to the cavity behind and large areas of loose paint layers. All repair and surface preparation was carried out prior to mixing colours, recutting stencils and recreating the missing areas of design.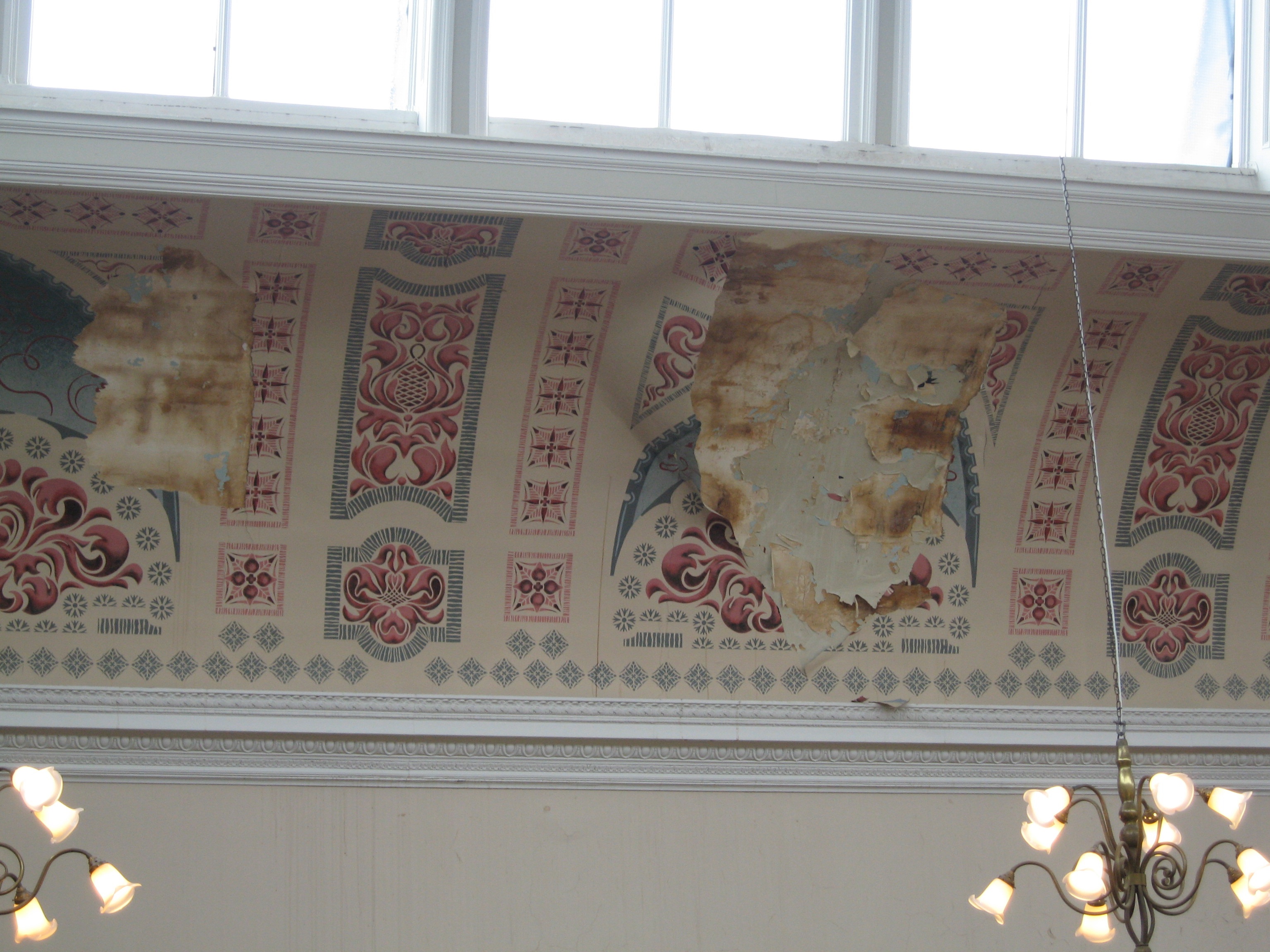 Water damage and loss of stencilled design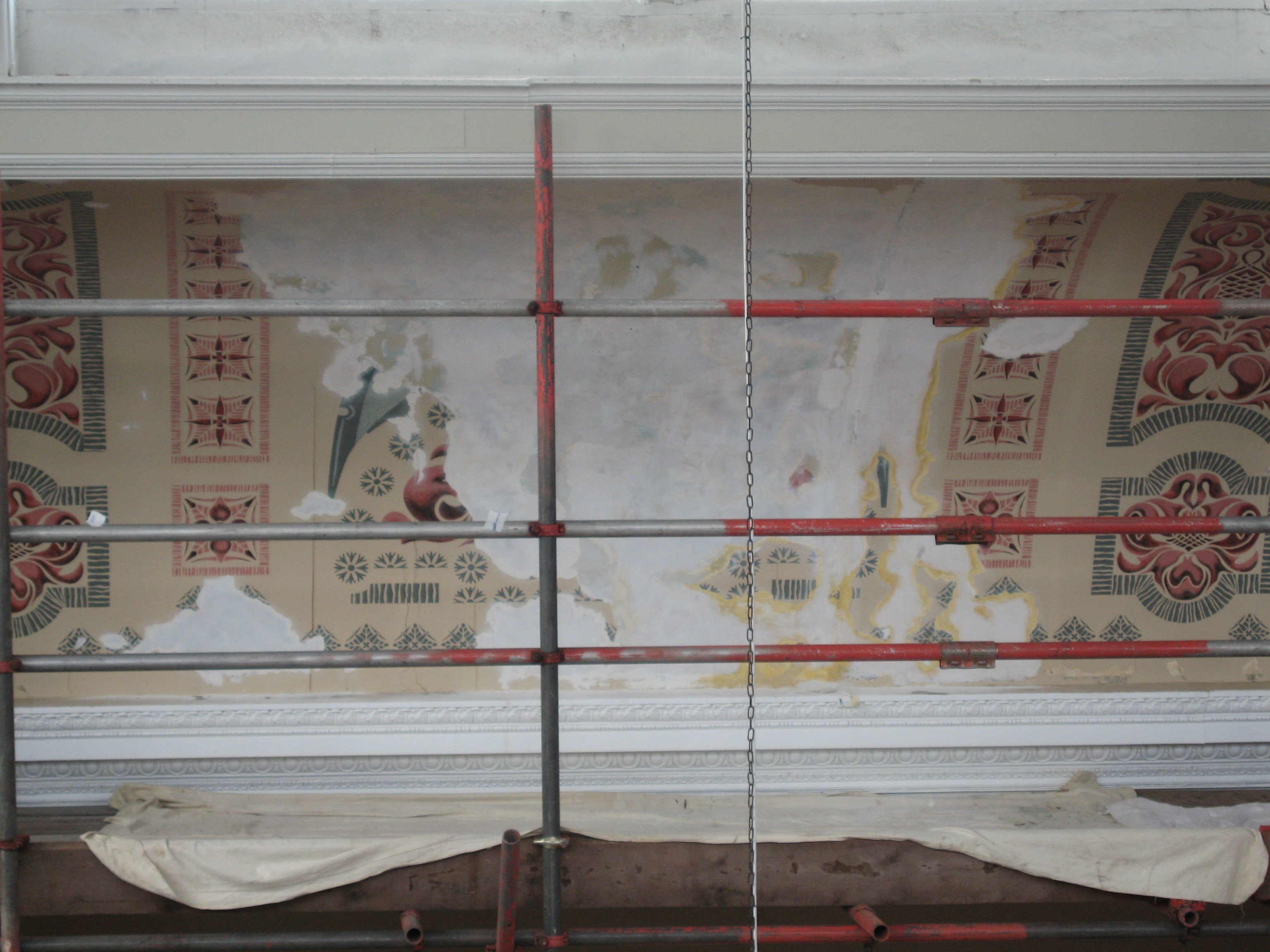 Water damaged area filled and primed ready for stencilling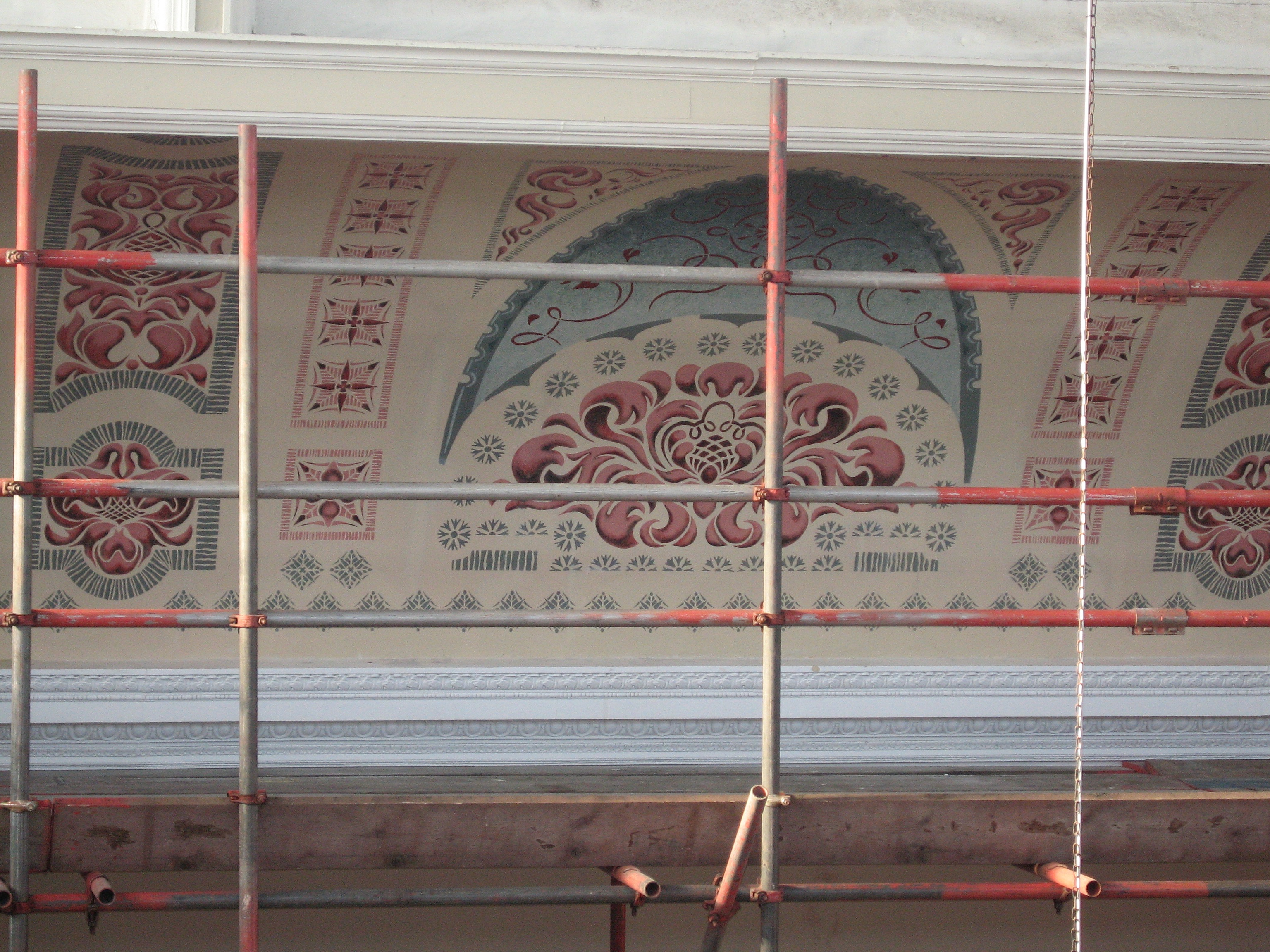 Completed repair to the stencilling