Decorative Painting & Gilding
The Catholic Church of Corpus Christi, Headington, Oxford
A project involving painting Hebrew, Greek and Latin texts, the vine design on the chancel arch, creating a painted stone finish on the corbels and gilding the stars on the chancel ceiling.
Showing the east end of the church with the Hebrew text over the chancel arch with vine and bird decoration. Greek text on the north arch and Latin on the south choir arch.
This project involved working closely with Robert Eyles the architect and interpreting his ideas for each part of the scheme. Sampling was provided as the project evolved. A number of different items were painted and gilded in this project as listed below:-
Creation of Hebrew, Greek and Latin texts on the three arches at both ends of the church. This involved drawing out the lettering, positioning in place around the arch and painting in a deep blue black colour.
The corbels supporting the arches were painted in a stone finish, the colour of which worked with the real stone of the lectern.
On either side of the main chancel arch a design of vines, grapes and birds was painted. This involved the interpretation and drawing of the architects design. This was a collaborative process and the colours and style of painting was approved as the paintings progressed. Some fine gilded detail was added to the birds and grapes.
Gold stars were added to the chancel ceiling, the spacing of the three sizes of stars being determined by the architect. The final image below shows one of the lighting options which allows the stars to shine beautifully.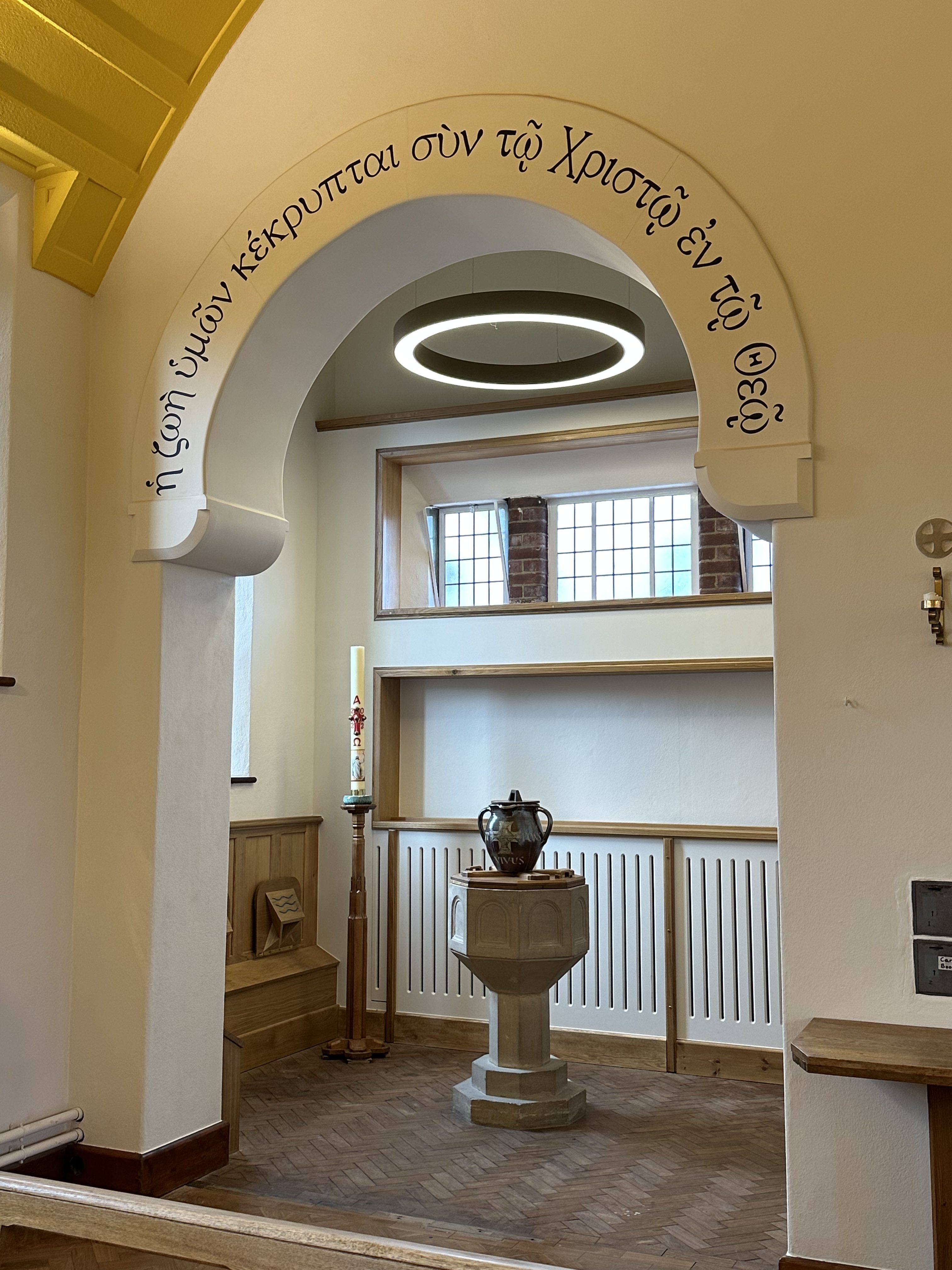 Showing the Greek text painted on the arch of the Baptistry at Corpus Christi church in Headington Oxford
Detail showing the painting on the left hand side of the chancel arch with the vine and gilded birds.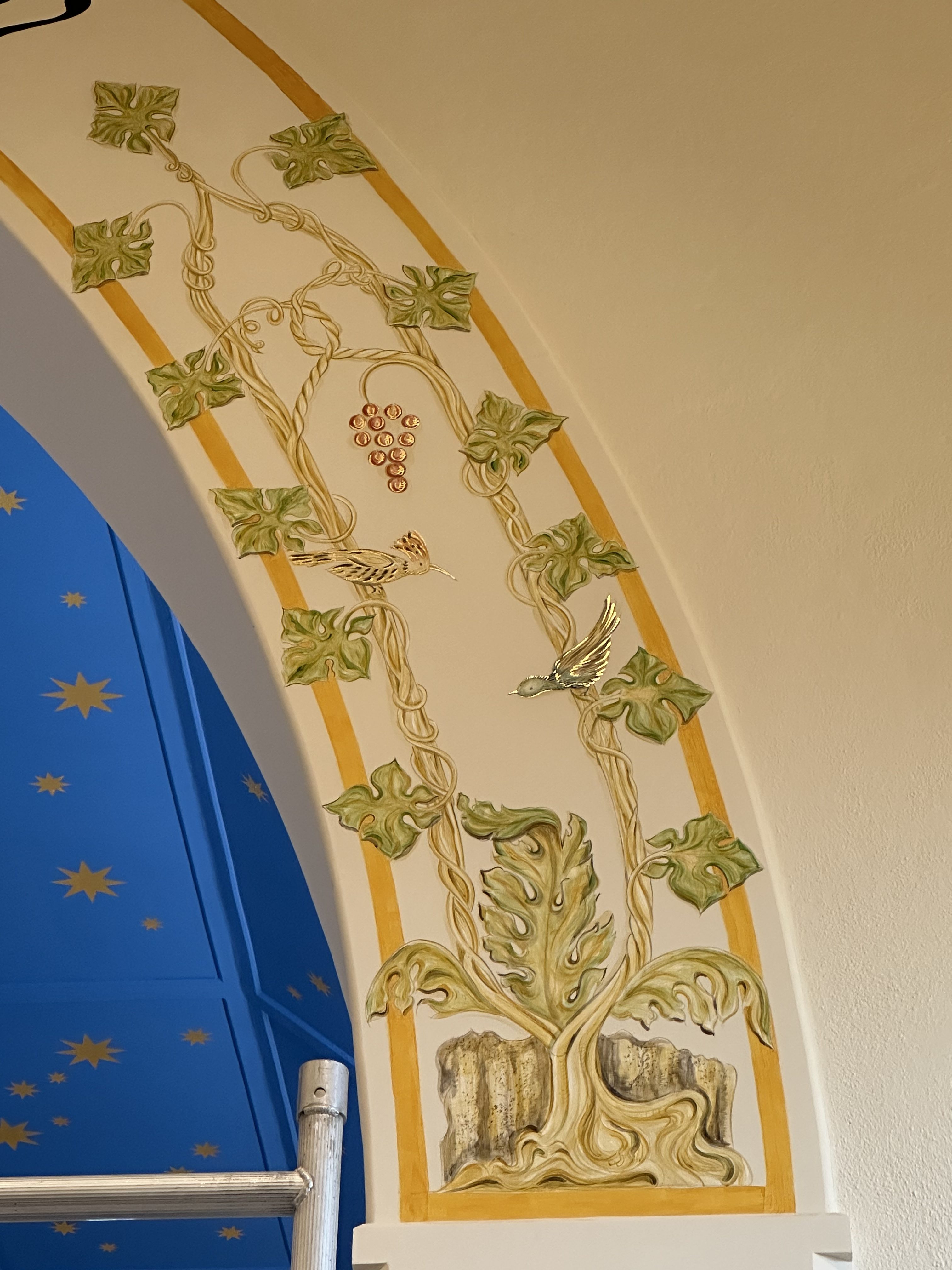 Showing the right hand side of the chancel arch with the vine and bird decoration with gilded highlights.
Detail of chancel arch painted vine leaf decoration with detailed gilding on the birds. The corbel has a painted stone finish.
View of the chancel showing gilded stars, Hebrew text and painted vine design.