Traditional Paints & Methods
Victoria Park Bronzed Lions
Recreation of bronzed finish on the two coade stone lions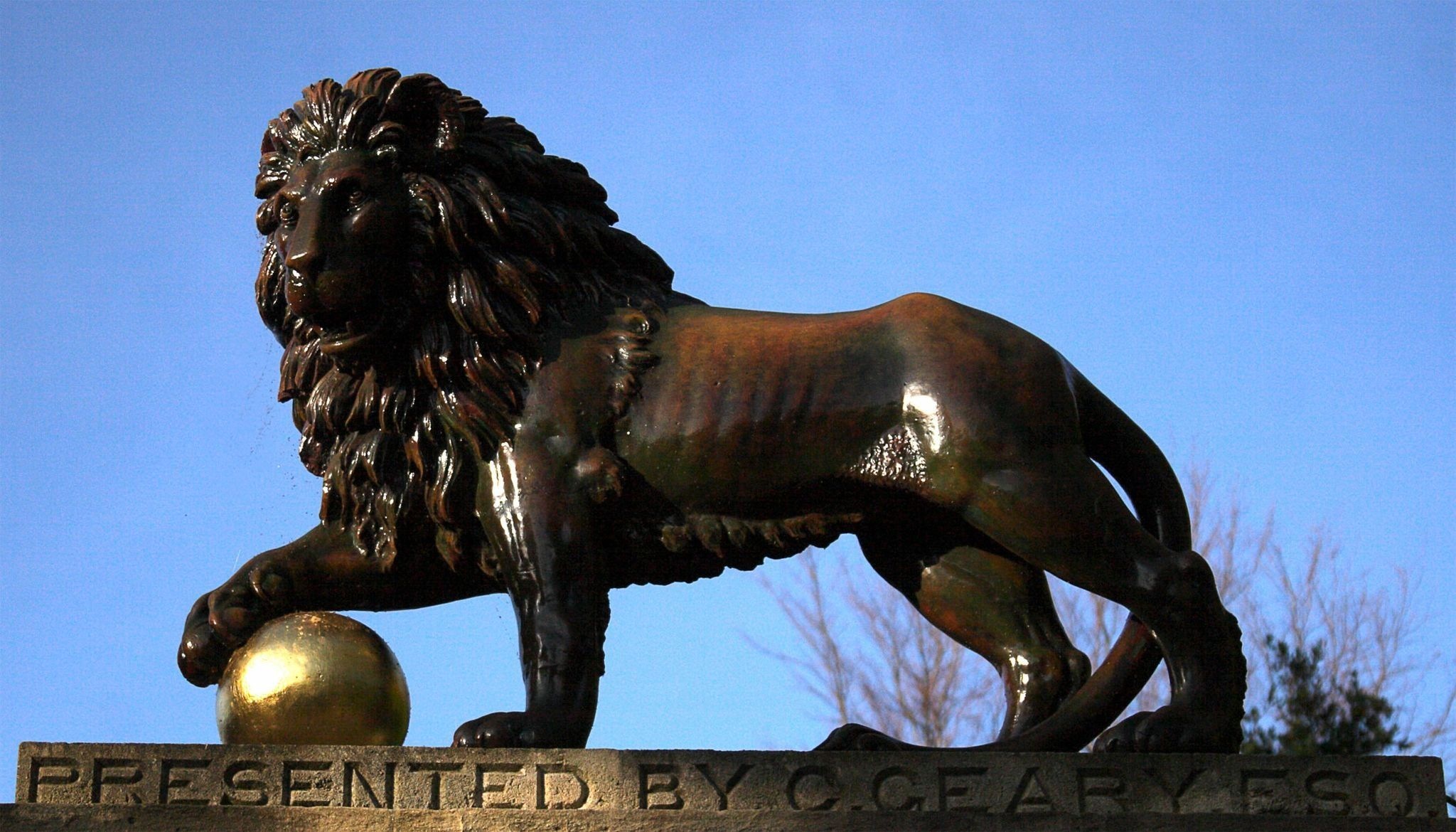 Bronzed lion back in position at the Queen's Gate, Victoria Park, Bath
Coade stone lions before work started on the painted bronze finish
Three coats of black oil paint base layers have been applied.
Detail showing the was the coloured varnishes have been applied to achieve a bronzed finish
Paint analysis carried out by Lisa Oestreicher showed that originally the coade stone lions at the Queen's Gates, Victoria Park had been painted, fragments of paint being found between their toes.
Traditional oil paints were mixed for the bronzed finish according to information in the report. The bronzing consisted of a black base with layers of pigmented varnish painted over this to create the correct bronze effect.
Sampling was carried out to achieve the correct patination of the bronze effect.