Recreation and Restoration
Recreation of a late C17th trompe l'oeil panelled scheme
Recreating a late 17th century trompe l'oeil painted panelled scheme, ensuring the new painting worked with the original painting so that the scheme could be read across the whole wall.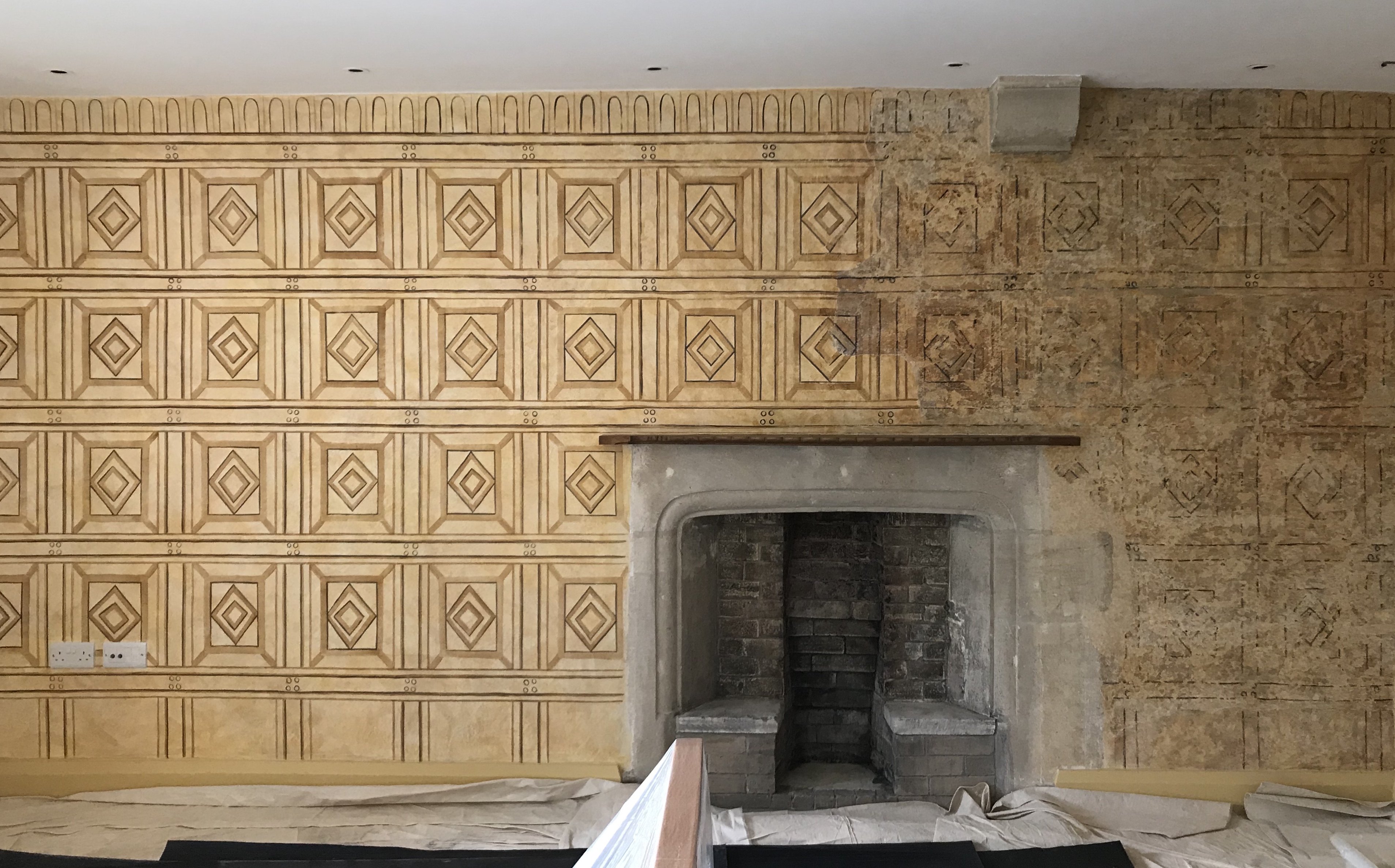 The finished scheme showing how the new recreated Trompe L'oeil works with the original painting and allows the scheme to be read across the whole wall
The centre area of the original painting has much greater depth of colour than those areas to the right hand side. It was important to get the balance right, so that the whole painting read correctly across the wall.
Recreating a trompe l'oeil panelled scheme in a late C17 farmhouse.
The remains of a painted fictive panelled wall decoration was uncovered while the house was undergoing major refurbishment. 
Following further uncovering, conservation and cleaning by the Perry Lithgow Partnership I was asked to recreate the trompe l'oeil panelled painting across the rest of the wall. 
The condition and colour of the remaining original painting varied considerably. The new painting needed to balance well with the old but needed to be obvious as a new painting. The centre portion of the painting therefore needed to be carefully graduated so that the 'join' in the middle was comfortable. 
The original painting has a lovely hand painted feel to it, the centre diamonds all vary in shape. Although there is this variation in shapes and sizes of the detailing on the panelling, the structure of the panelled wall is well laid out with the stiles and rails being beautifully vertical and horizontal as one would expect. The panel sizes vary but the whole painting is laid out on straight lines.

The large area to be recreated was papered to cover the fragments of original painting that remained underneath. A number of colours were applied to create a patinated ground colour that worked well with the original painting.
The variety of diamond shapes seen in the centre of each panel was retained in the new painting by tracing all the originals and using a different tracing for each newly painted panel centre.
Lascaux studio acrylics were used for this work with a mixture of mediums to create the correct surface finish.
To the left of the original painting the wall has been papered and the joins filled and smoothed to cover the original fragments remaining on the wall.
The two areas on the right hand side of the wall have been recreated and now the Trompe L'oeil panelling is being carried across the wall from the centre of the fireplace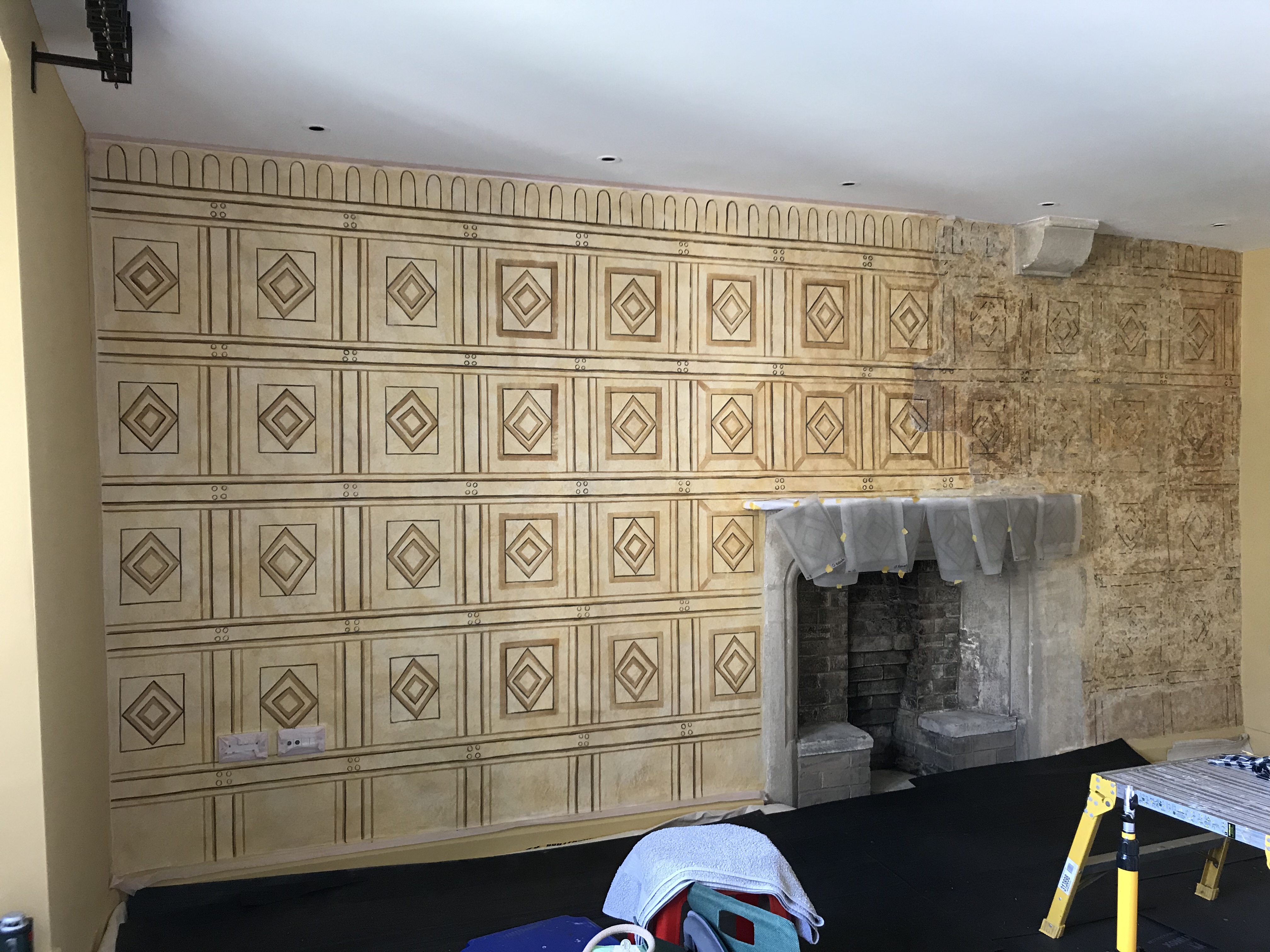 This image shows work progressing across the wall from the centre. The middle section is complete and the tromp l'oeil detail is being added from the centre to the left hand corner.