Murals And Trompe L'oeil
Savile Club Ballroom Ceiling
Recreation of the painted Trompe l'oeil architectural border and cartouches on the ceiling of the Ballroom at the Savile Club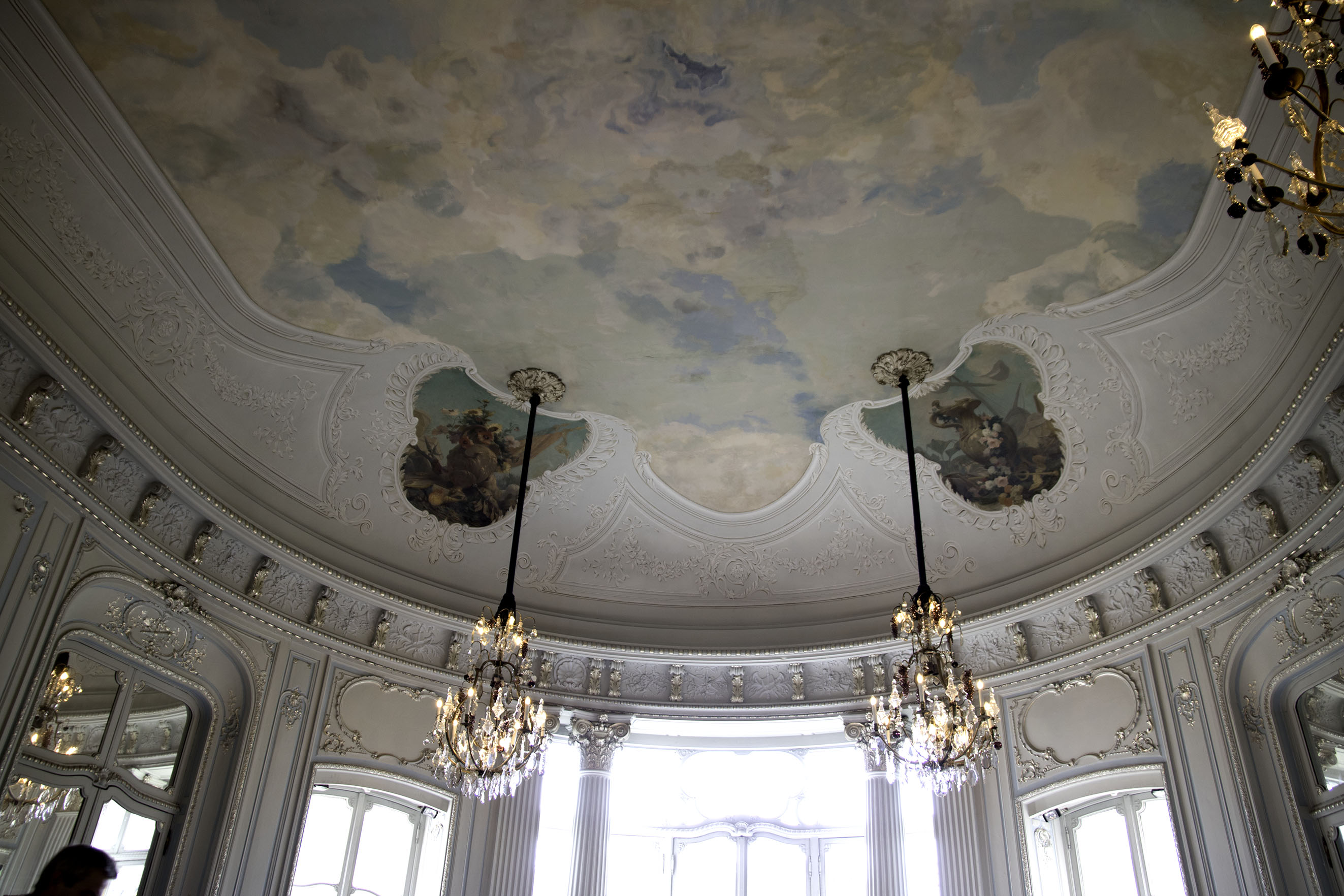 This project involved recreating the architectural trompe l'oeil border on the ceiling of the ballroom
The interiors were installed in 1892 by architects and craftsmen from Paris. The Ballroom Ceiling originally had a painted Trompe L'oeil architectural border with swags of flowers and cartouches surrounding the original corner paintings.
This scheme had been lost in a past phase of redecoration at the Savile Club.
Huning Decorations were asked to recreate it using a black and white archive image as a reference.
To gain the members approval, sample boards of a part of the scheme were prepared and then projected onto the ceiling of the Ballroom giving an indication of what the scheme might look like.
Once we had the go ahead from the members and the Brook Street Trust who look after the building, full scale cartoons were drawn up and trialled in place before painting work began. Artists acrylics were used for the work and the weight and style of the painting had to sit with the painted and gilded panelling below.
There were some remnants on canvas of cherubs which had fallen from the ceiling and these were recreated so that groups sit on the clouds and peer down at the revelry below.
This image shows the ballroom ceiling before work began.
Working drawing of the centre shell motif
Showing the detail of the centre shell motif of the completed trompe l'oeil architectural border
Corner painting with recreated cartouche surround.