Murals And Trompe L'oeil
St Paul's Church Deptford
Recreation of an early 18th century trompe l'oeil gilded scheme
Completed trompe l'oeil scheme in the apse of St Paul's Church in Deptford
After a fire in the church of St Paul's in Deptford revealed original trompe l'oeil gilded paintings in the apse we were asked to recreate the scheme in the style of the original painter.
The original conserved trompe l'oeil paintings were carefully covered so that the designs could be recreated on top without damaging the earlier painting. Reversible materials were used so that the originals could be revealed at any time in the future.
The columns and pilasters have painted trompe l'oeil fluting and all of the gilded areas are painted with trompe l'oeil mouldings and carved details.
St Paul's Church Deptford, showing the condition of the apse after the fire and before work began. On the right hand side the original uncovered acanthus leaf decoration can be seen on the panels in between the columns and pilasters
The completed acanthus leaf panels, trompe l'oeil painting on a gold ground, and fluted columns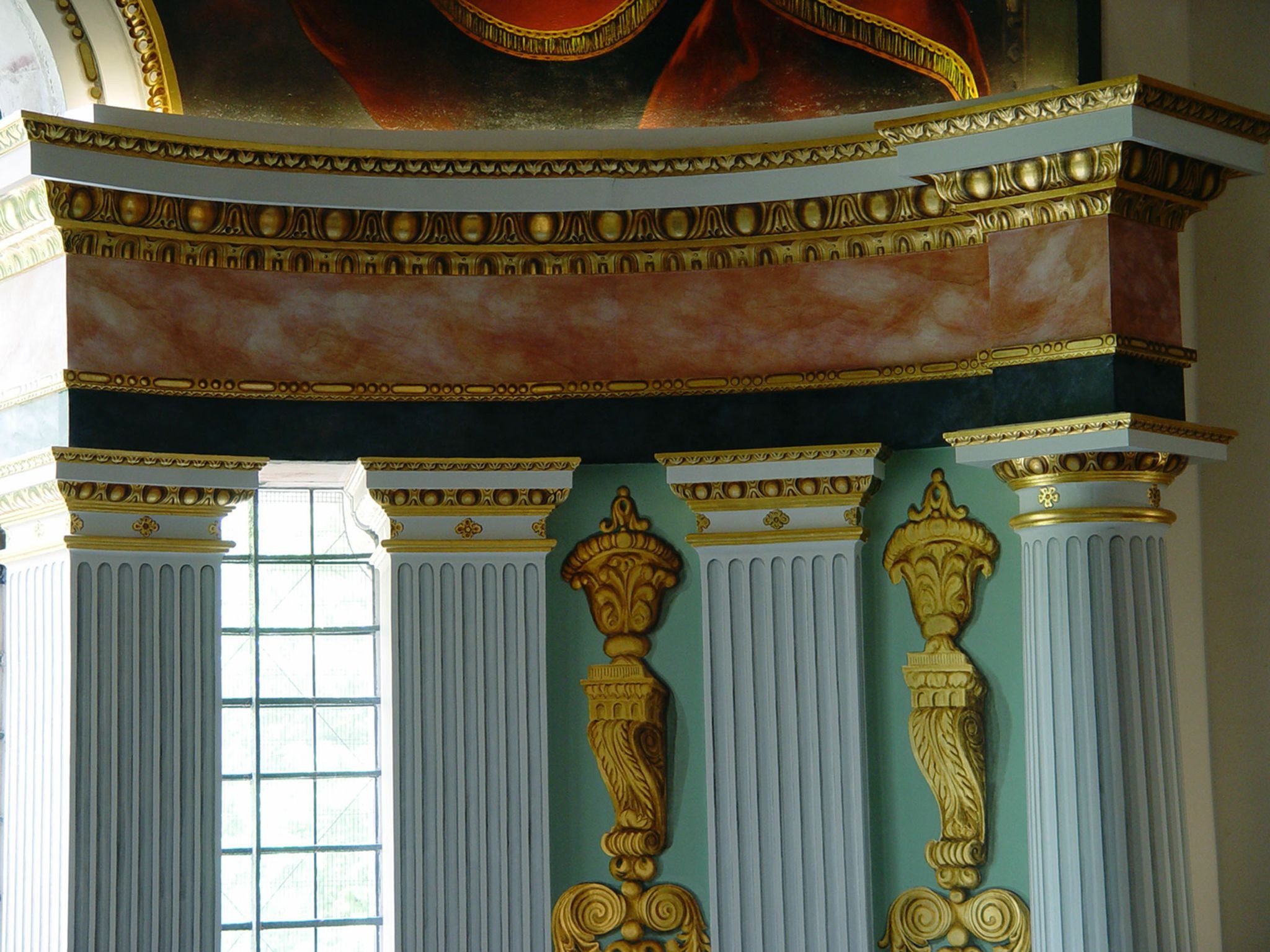 Entablature and upper part of the panels showing the urns. The entablature has pink and black marbling and trompe l'oeil mouldings painted on a gold ground