Murals And Trompe L'oeil
The Life of St Catherine
St John the Baptist, Little Missenden
The church of St John the Baptist in Little Missenden has a number of surviving early wall paintings. One of these is a series of panels depicting the Life of St Catherine.
In this project paintings were produced of each scene using the fragmentary original wall paintings with the aim of completing each scene and recreating the Life of St Catherine wall paintings. Images were then taken of the recreated paintings so that the digital image could be projected over the fragmentary paintings in the church. The aim of this is to allow the story of the Life of St Catherine to be read by visitors to the church.
The paintings were recreated using images of the fragments and with discussion with conservators and experts in this period of Wallpaintings. A series of drawings were produced before individual paintings of each scene were created.
The Life of St Catherine Recreated scene 2, disputing with the philosophers.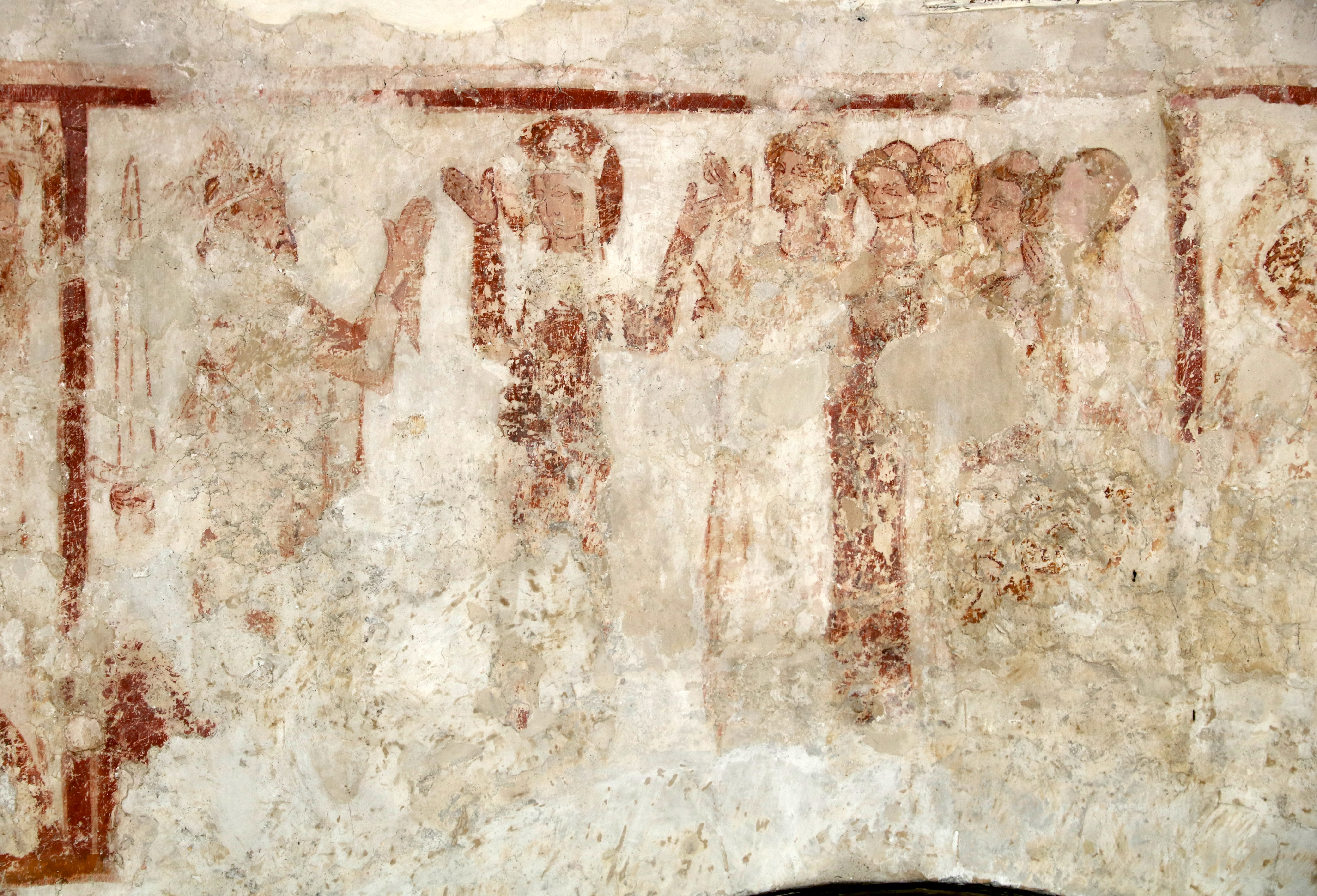 Original wall painting at St John the Baptist Little Missenden
Drawing created from the original fragments in order to paint the recreated scene